In order to celebrate the
craftsmanship of selling
, OgilvyOne created a contest with an objective to sell a red brick. In a
branded YouTube channel
, future sales experts are able to view the briefing, upload a video and check out other contestants. The price? Become a finalist and Ogilvy will fly you to Cannes to pitch a product. Win the pitch and you'll receive a three months paid fellowship at Ogilvy and the title
World Greatest Salesperson
.
Continue reading for more insights in the campaign, opinions and the videos of the campaign.
About the campaign
Agency Ogilvy, famous for its respected founder David Ogilvy, loves to tell the rich story of how a door to door salesperson became the founder of one of the biggest advertisement agencies in the history. To continue this passion for sales, Ogilvy launched nine videos showing a various types of sales techniques. From
The Metaphor
to
The Envy Transfer
. My most favorite?
The Stat Factor
.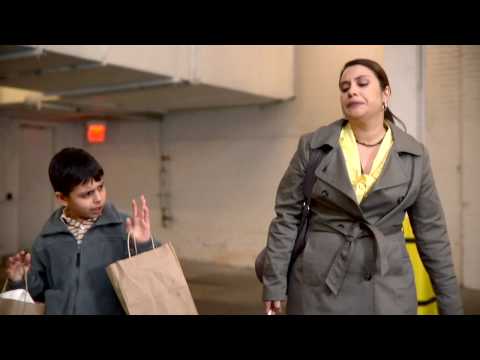 Up until now, the videos didn't receive that much attention overall. The nine different videos received a total of 35.000 views.
According to Brian Fetherstonhaugh, chairman and chief executive at OgilvyOne in New York Salesmanship has been lost in the pursuit of art or the
dazzle of technology
. Salesmanship needs to be rekindled in this postrecession environment, as
consumers are making more informed and deliberate choices
. With the consumer in control, selling is less about intrusion and repetition, and more about engagement and evangelizing.
"The consumer is in control. This means selling is less about intrusion and repetition and more about engagement and evangelizing."
- Brian Fetherstonhaugh
About the competition
The competition
started two weeks ago
and received
8 entries
up till now, which is an incredible low number compared to the amount of videos uploaded for the
Island Reef Job Best Job In The World campaign
. An odd comparison? Of course both target audiences can't be compared, but it does tell something about
the effort people are willing to spend on gaining a job via a YouTube video
, which requires some research, creativity and effort. Current submissions include
semi professional and well thought entries
, as well as
low quality webcam videos
.
Conclusion
In my opinion a great campaign with high potential to gain attention and awareness from both the human resource perspective as a way to tell the story behind Ogilvy. Hopefully Ogilvy will be able to gain more attention to this campaign; it would be a waste if the campaign will end with a low amount of contestants and publicity.
Sources:
ThisIsOgilvy.com
,
NYTimes
.
http://www.linkedin.com/companies/ogilvyone